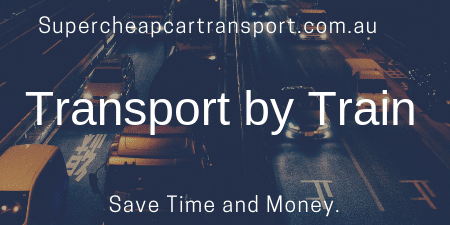 Save the strain take the train
Interstate Car Transport by Train
You've finally bought your dream car, but now you have a problem: your dream car happens to be located in a different state from where you live. You don't have time to travel all the way across the country to pick the car up, only to have to travel all the way back home again.
And besides, arranging interstate car transport involves so many moving parts that it's enough to make your head spin. You can't wait to get behind the wheel of your new car, but first, you have to figure out how to get it home.
Our team at Super Cheap Car Transport are professionals at moving vehicles over long distances throughout Australia, even interstate. Our priority is to provide you with the highest quality service in interstate car transport by train or truck, without breaking the bank.
Interstate Car Transport Across Australia
Transporting vehicles across Australia is logistically complex, time-consuming, and stressful. Who has the time or patience for that? Well, you're in luck: we handle all of the arrangements so that you don't have to.
We coordinate all of the specifics, from large to small, to ensure that your vehicle is transported safely, securely, and in a timely fashion. We can transport cars, four-wheel drives, vans, and light commercial vehicles from WA to QLD to VIC and all the way back again, by train and by truck. Convenient, trustworthy transport is our specialty, and we are happy to make the process easier and less stressful for you.
Full-Service Car Transport by Train
While most car transport services operate using a depot-to-depot pickup and drop-off system, we offer depot-to-depot services as well as the additional option of door-to-door delivery. We will pick your car up at its location and deliver it directly to your doorstep, simplifying the process for both you and our carriers. You can rest easy knowing that we'll fully insure your vehicle, and you can check on its progress at any time with our online tracking service. In most areas, we are able to organize vehicle pickups or drop-offs within 48 hours. We are proud to offer convenient, trustworthy interstate car transport for affordable prices.
Need Help Transporting Your Car? Call us today!
Make things easier on yourself and avoid the hassle. We'll take care of all the hard stuff, and we'll do it seamlessly. We're here for you. Request a free quote today, or give us a call